Magnolia made from crêpe paper
Make your own magnolia from crêpe paper. Print and cut out the template. Cut the thin flower stems, make small stamens and attach petals around the stems. Cover the stem with brown crêpe paper to gather the three branches and glue the paper in place with either a glue gun or Multi Glue. With Multi Glue the drying time is about ½ - 1 hour per step.
How to do it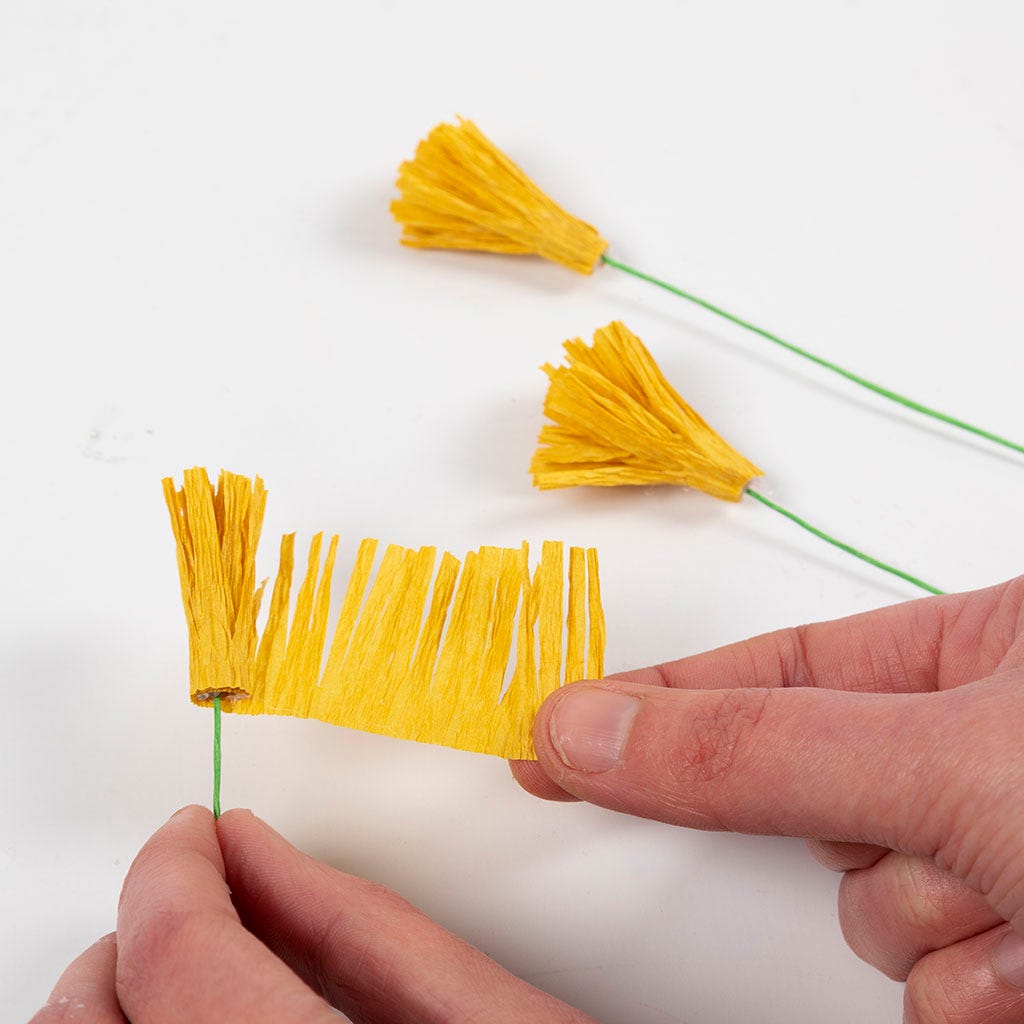 1
Print out the template, which you can find as a separate PDF on this page. Cut out all the pieces and start assembling the flower. Start by cutting a fringe in the piece for the stamens and glue it around the stem using a glue gun. Twist it first around the stem and then around itself.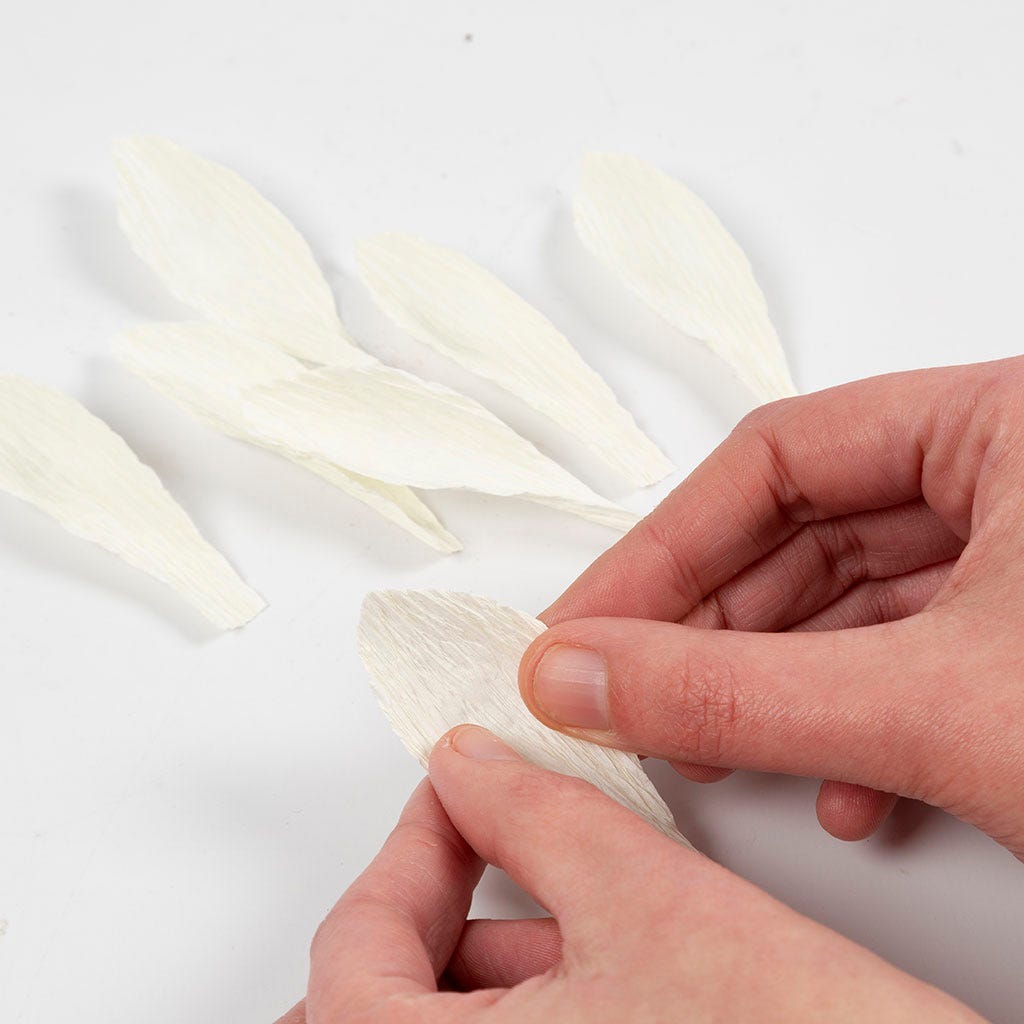 2
Shape each petal by pulling in the middle so that it begins to curl. Repeat this for all 16 petals needed to make the three flowers.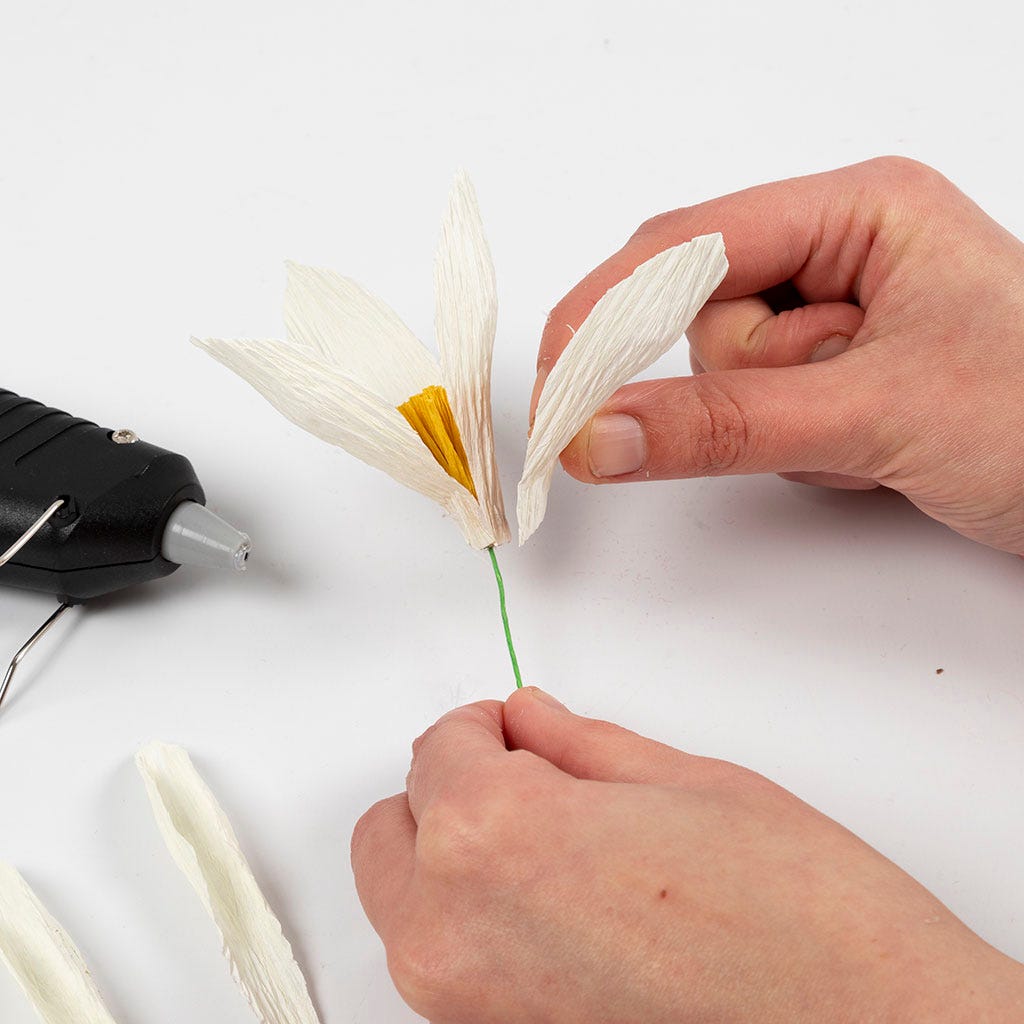 3
Glue three petals around the stamen with a glue gun. Then glue three petals between the first three so that the six petals are staggered.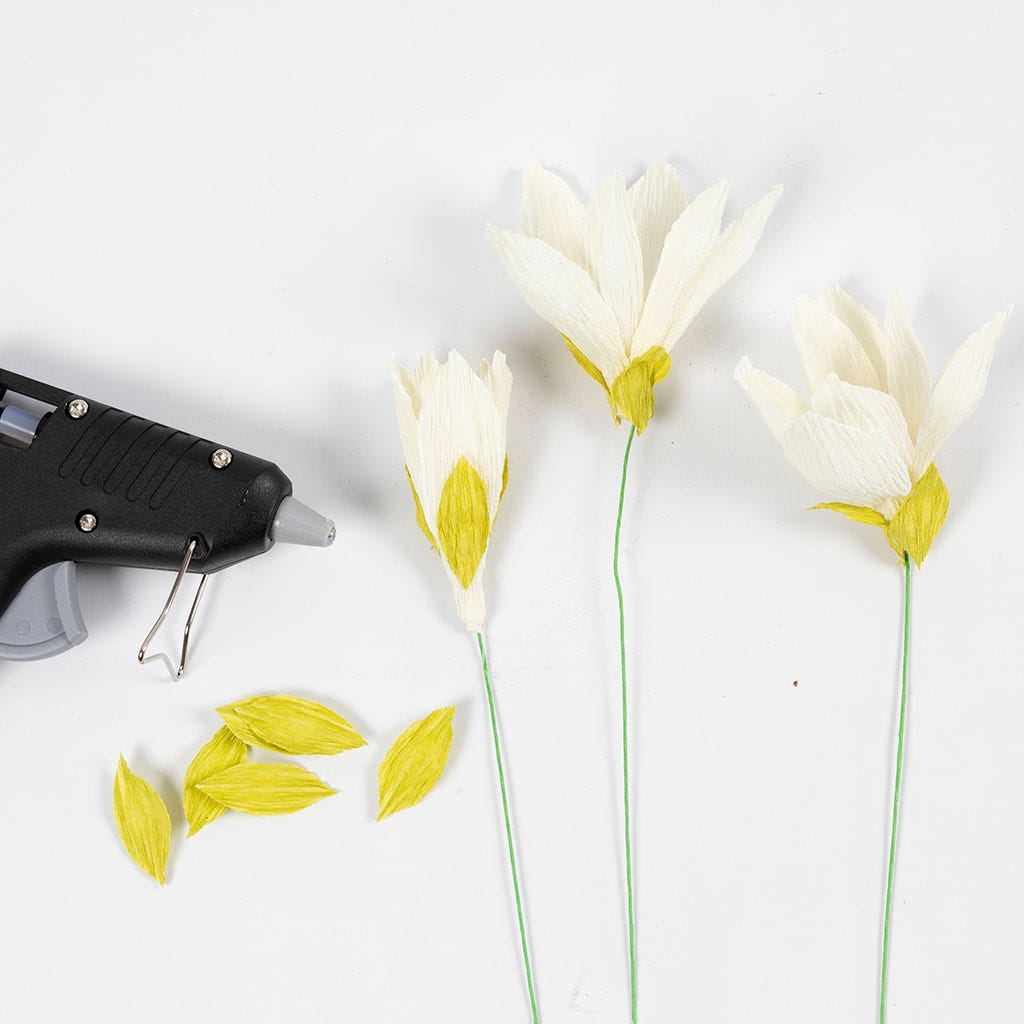 4
Glue small covering leaves around the flower so that they sit on the transition between the stem and petals.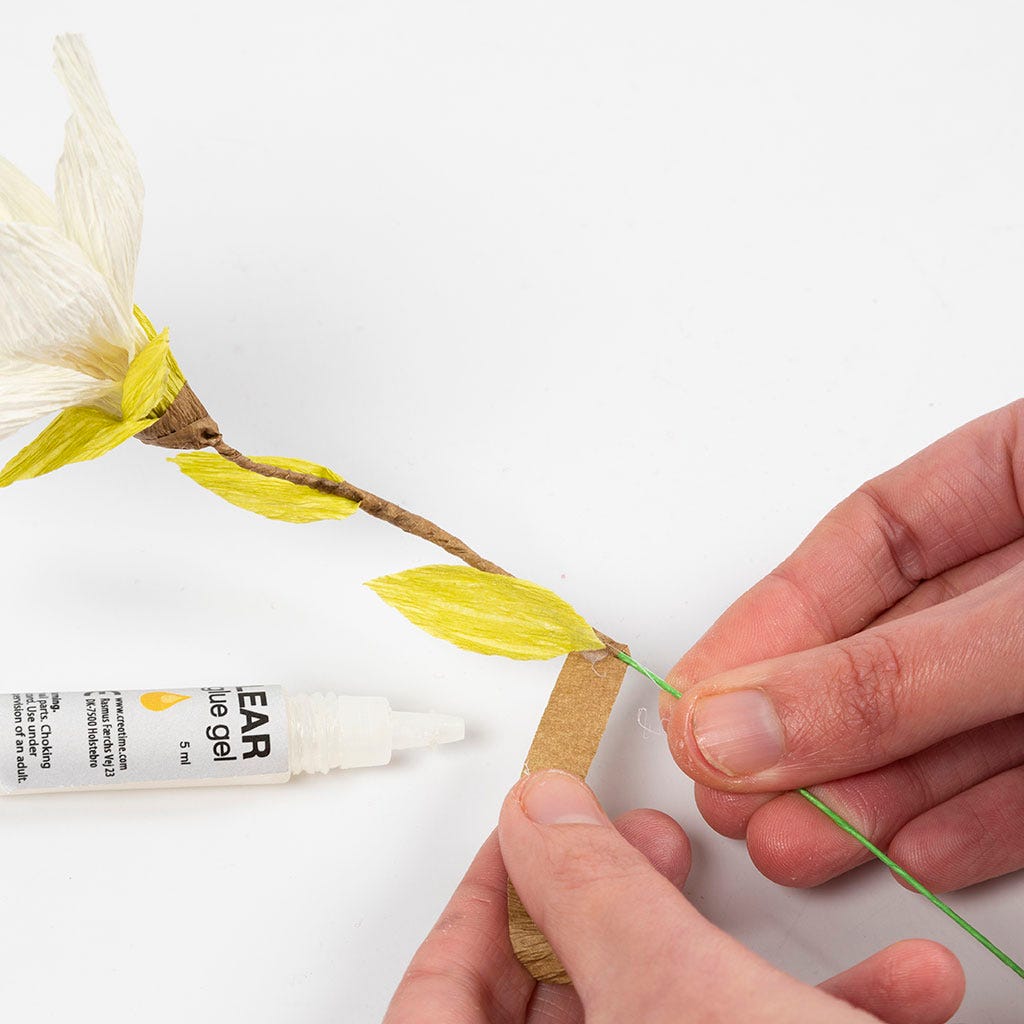 5
Cut a piece of brown crêpe paper measuring 1 x 30 cm in the direction of stretch – remember to stretch the piece out completely. Glue one end of the strip over the bottom of the petals for a nice finish. Now cover the stem with the crêpe paper strip – twist it diagonally down the stem, glueing it as you go along. If you like, glue a small leaf onto the stem and bring it into the twist so that it covers up the patch of glue.
6
Repeat steps 1–5 on all three stems. Line two of the half stems and wrap the bottom of one stem around the other so that the flowers join to form a branch. Continue to cover from the point where the two stems meet – add on a leaf to cover the overlap.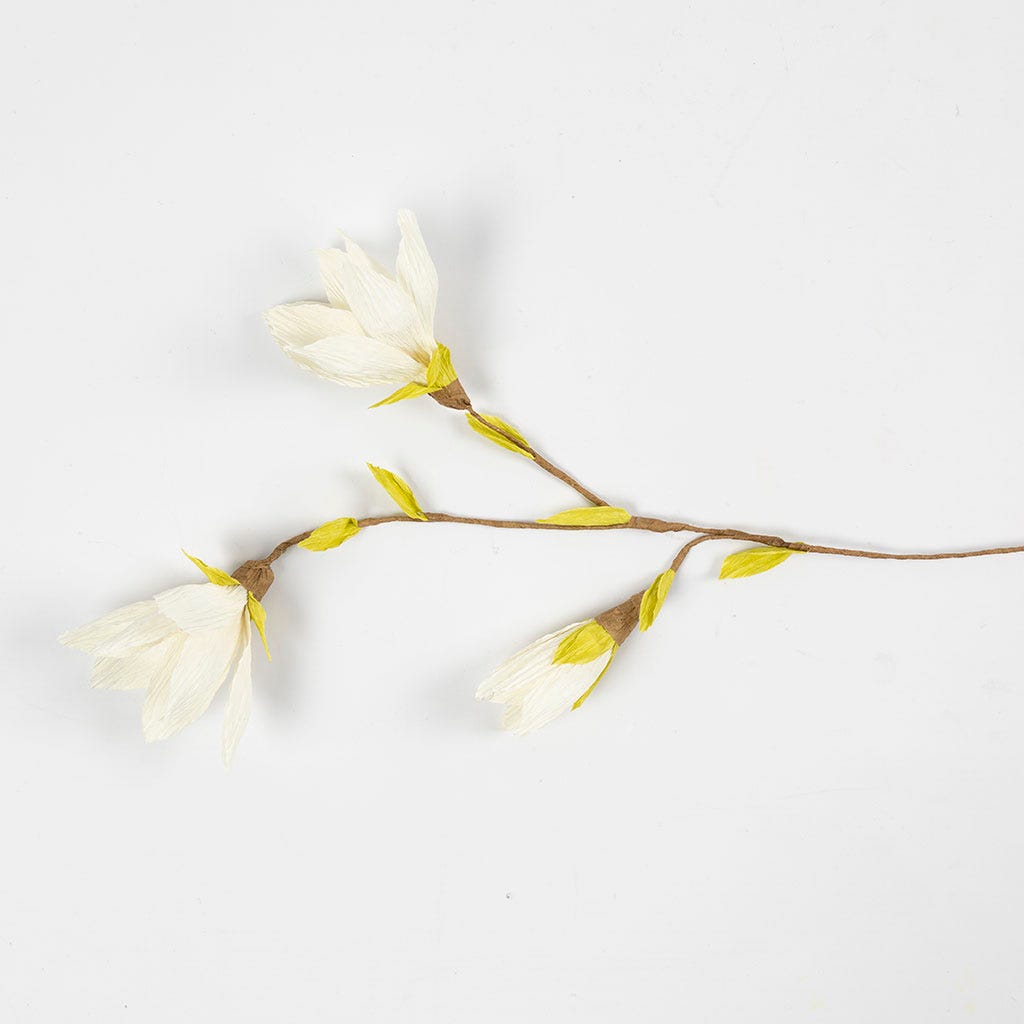 7
Here you can see the finished magnolia. Template
Print the template here.
Attached file:
Download