Gifts with green crepe paper wreaths
Gifts with green crepe paper wreaths
Wrap gifts in natural paper and decorate them with a wreath of crepe paper tied with natural string. The wreath has a diameter of 10 cm. You might make a stack of wreaths in advance and use them as gift decorations.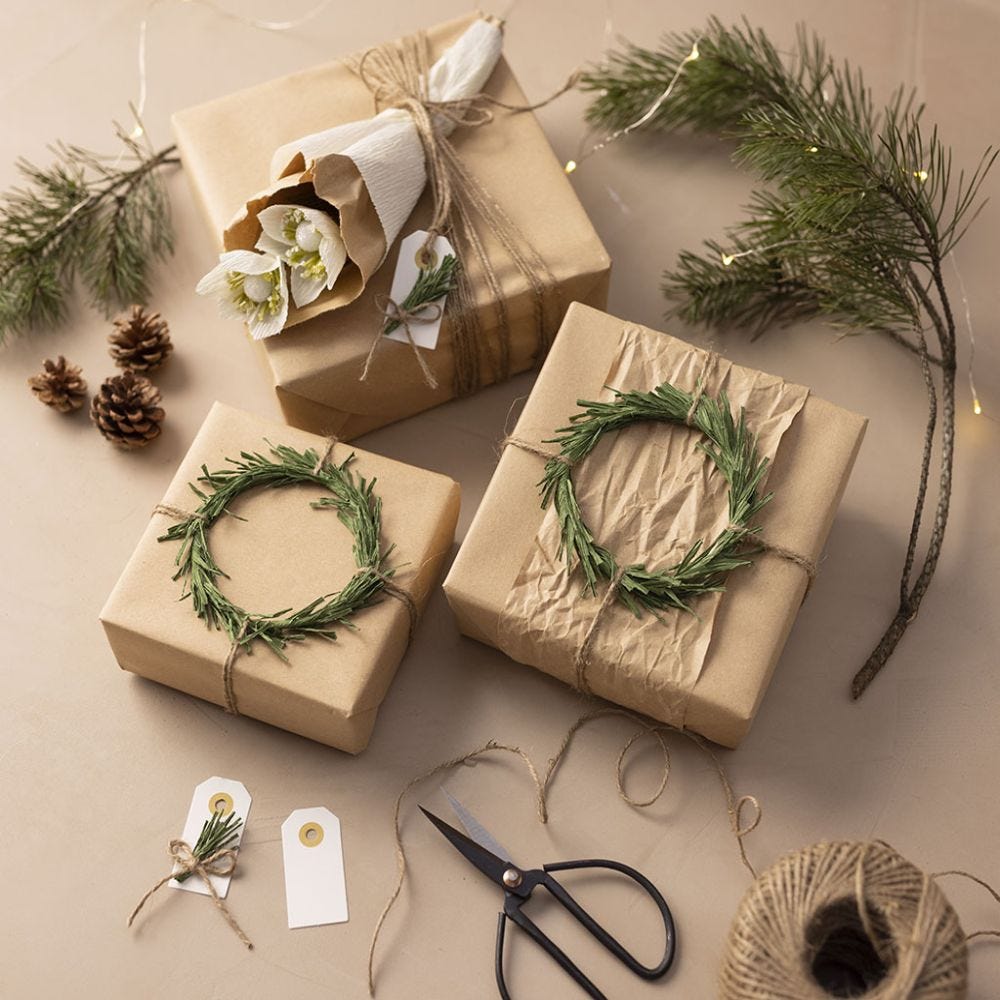 How to do it
1
Use a strip of green crepe paper and a flower stem for a wreath. Cut the strip according to the template found as a PDF file at the bottom of the page.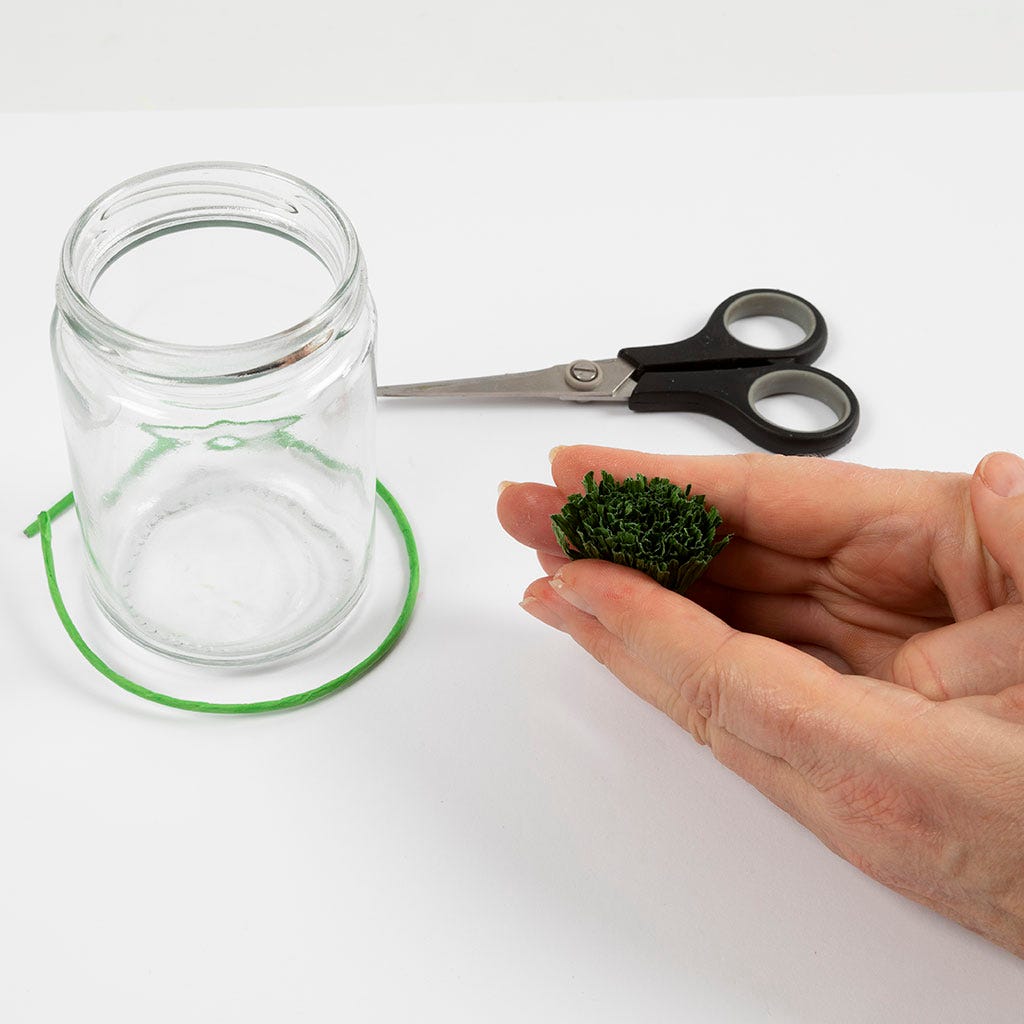 2
Cut notches in the green strip as marked on the template. Roll the strip up and roll it between your finger so that the fringes are rolled up. If necessary, roll between two fingers if not all of it is rolled. Shape the flower stem into a wreath and make a small overlap on the wire ends where the wreath is joined. Glue and wrap with a string, then tie a knot.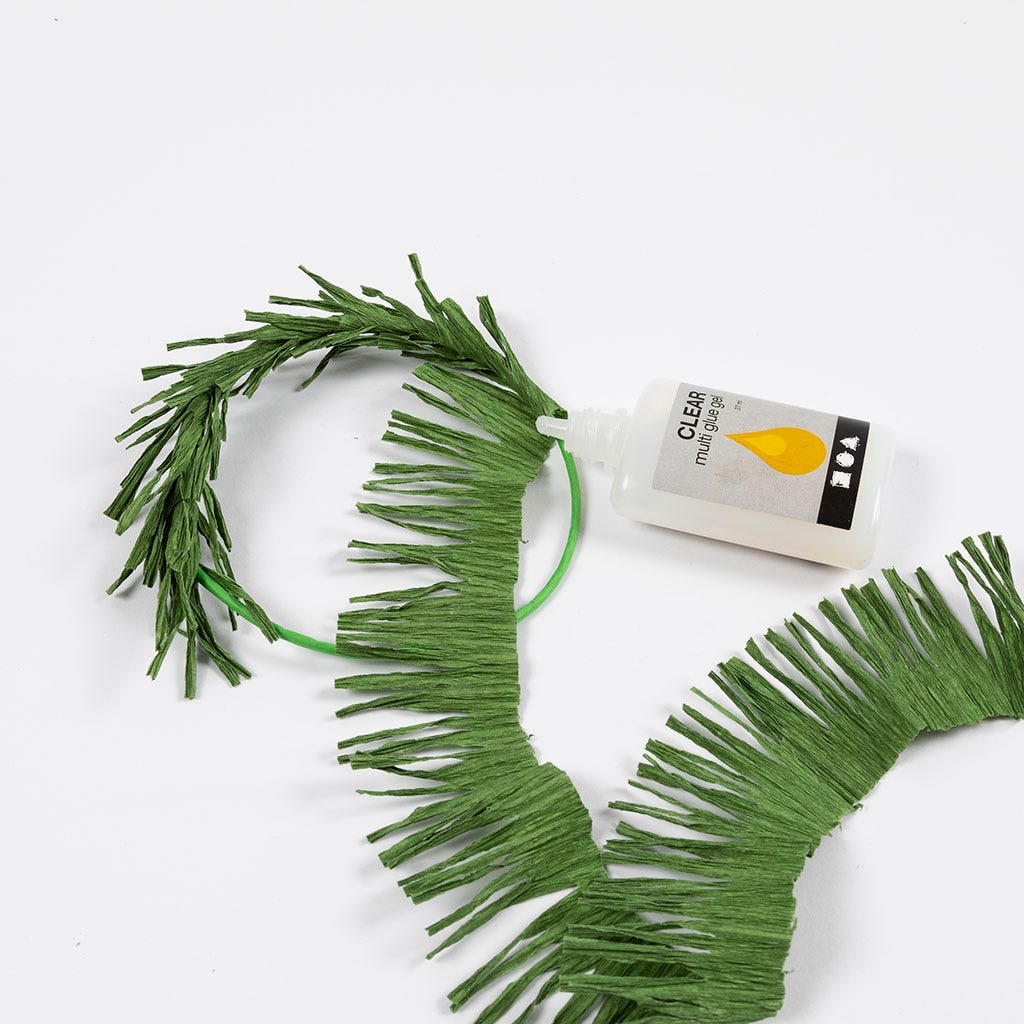 3
Wrap the wreath with the strip of crepe paper and glue every thrid or fourth lap. Stretch the strip and at the same time offset a little per turn.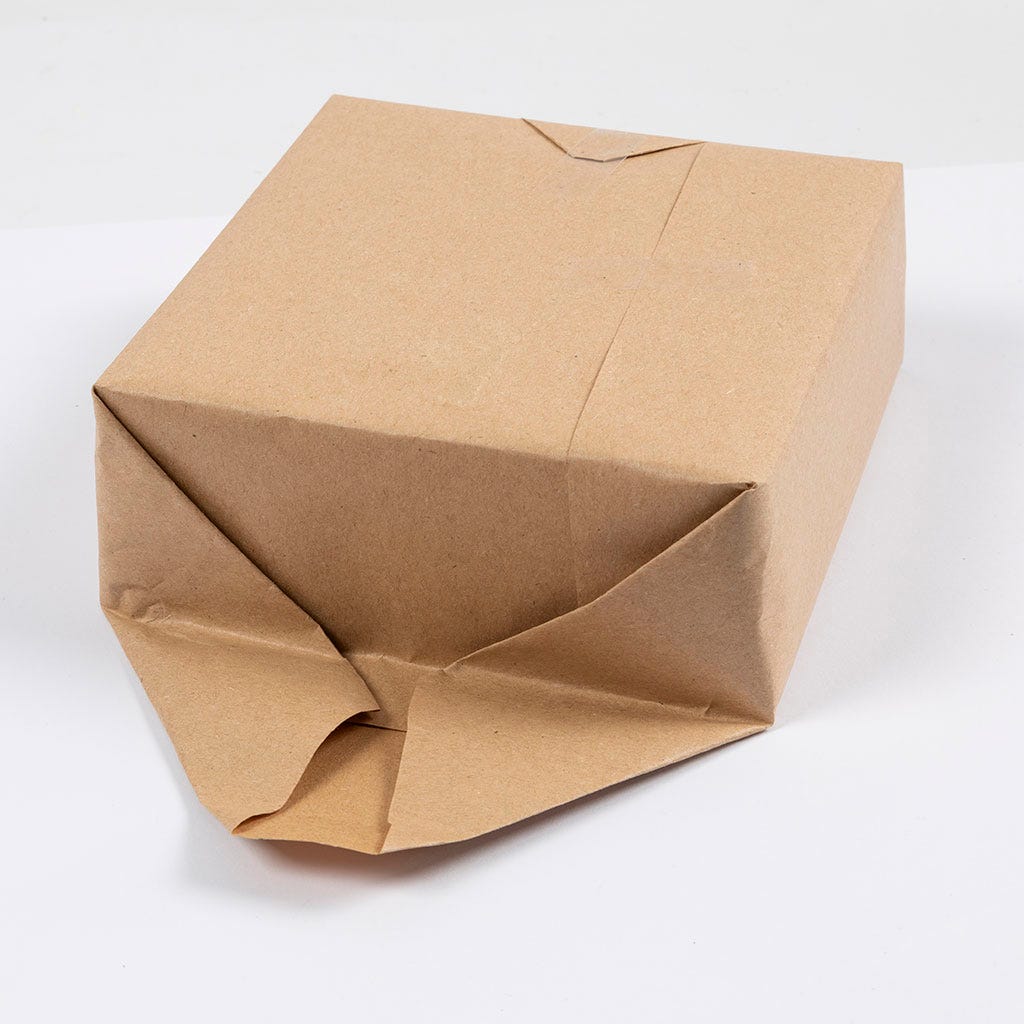 4
Cut the wrapping paper so that it fits around the gift and leave about 5 cm extra at both ends (adjust to the size of the gift).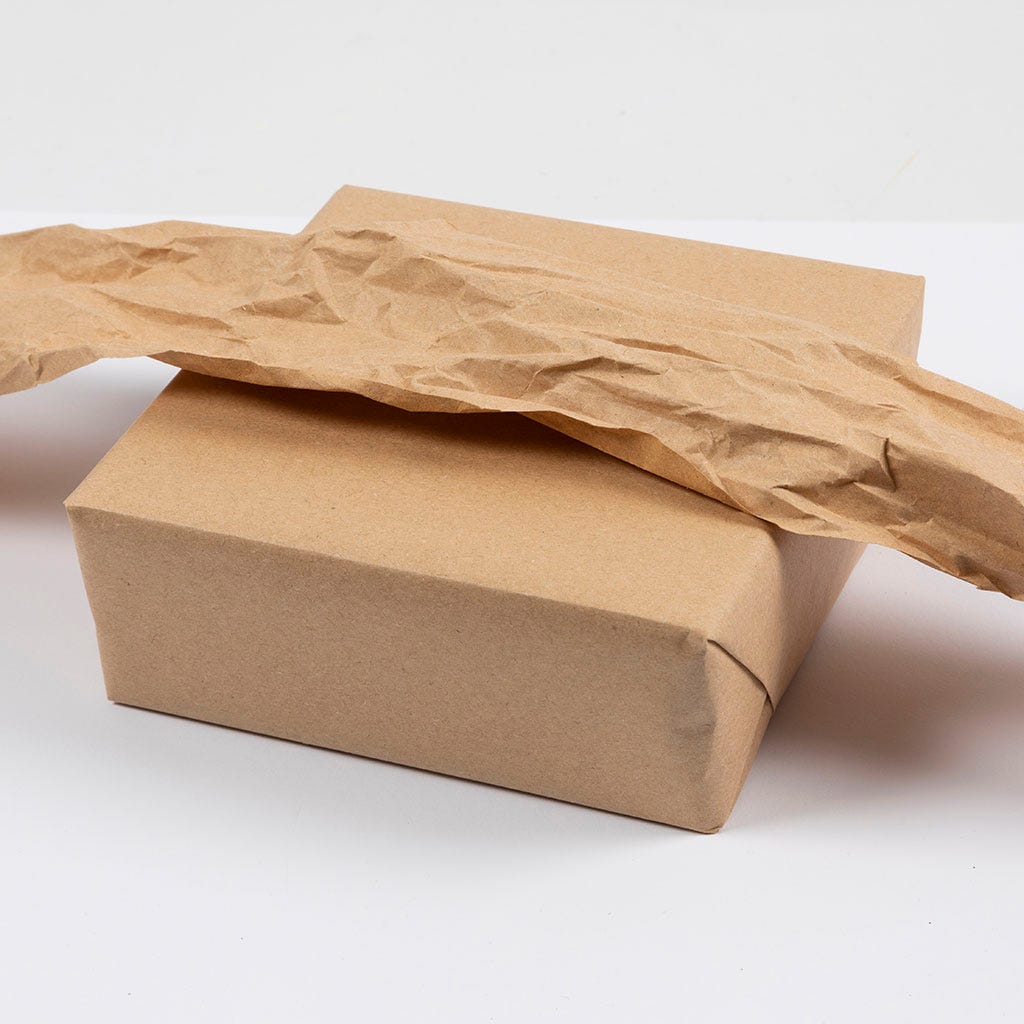 5
Cut a strip of wrapping paper 10 cm wide that can go around the gift. Squeeze the paper together and smooth it out again.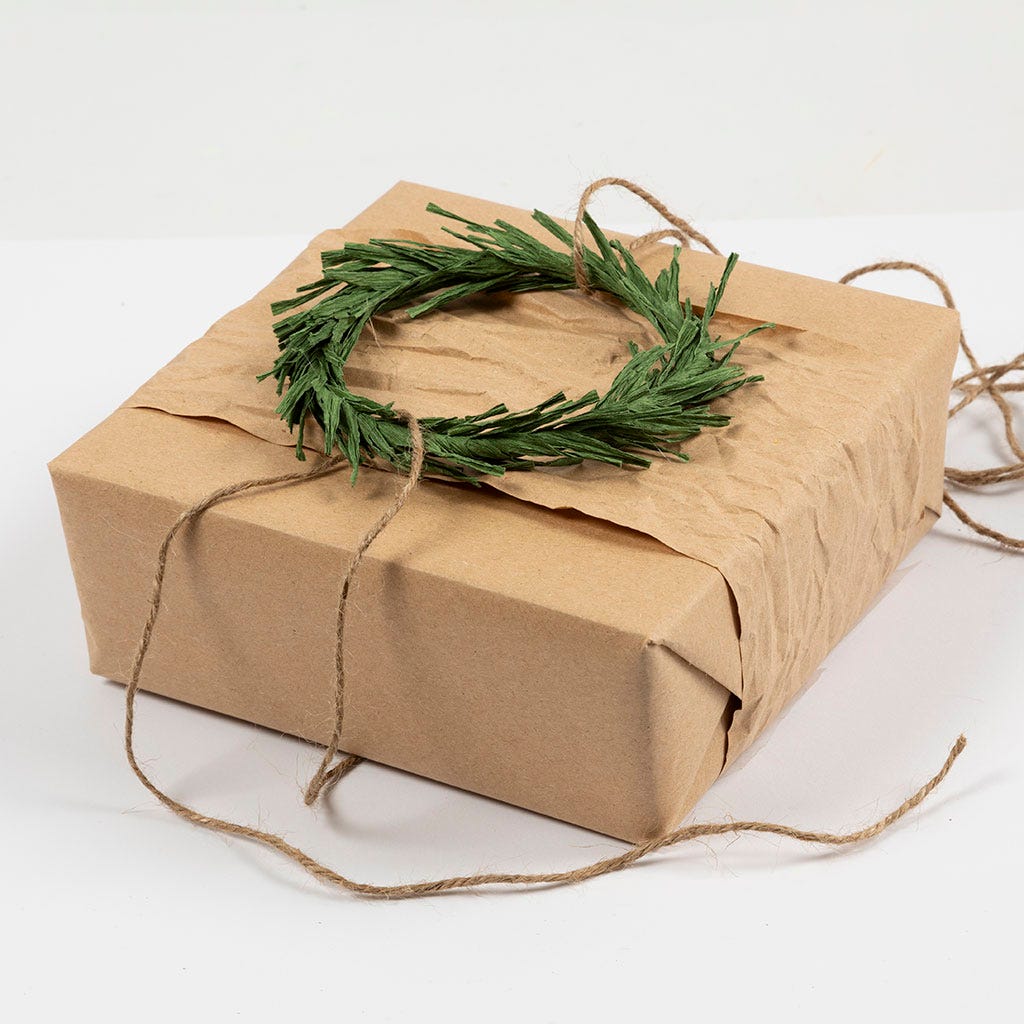 6
Cut a piece of natural string. Place the string under the gift and up through the wreath from both sides. Be aware that the cord is shorter on one side.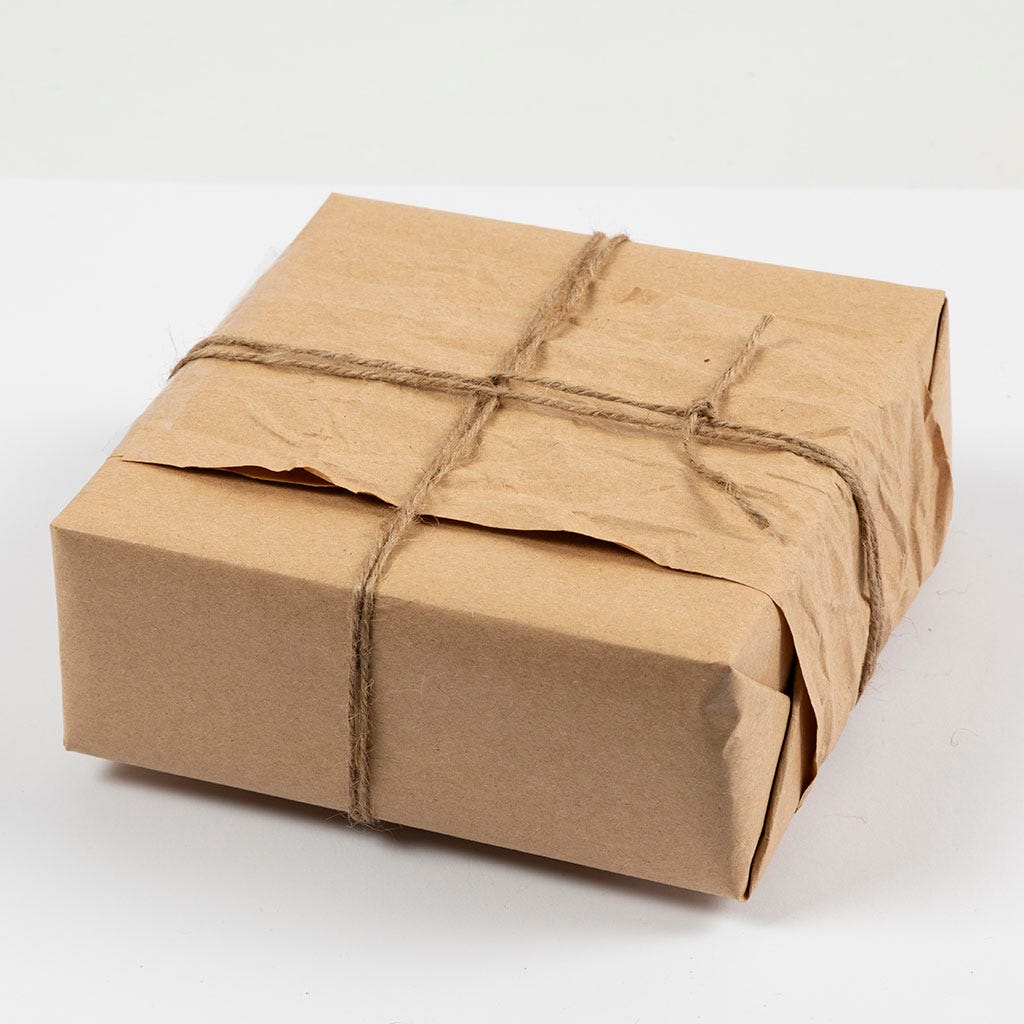 7
Cross the long end of the string on the back of the package and pass it through the wreath from both sides.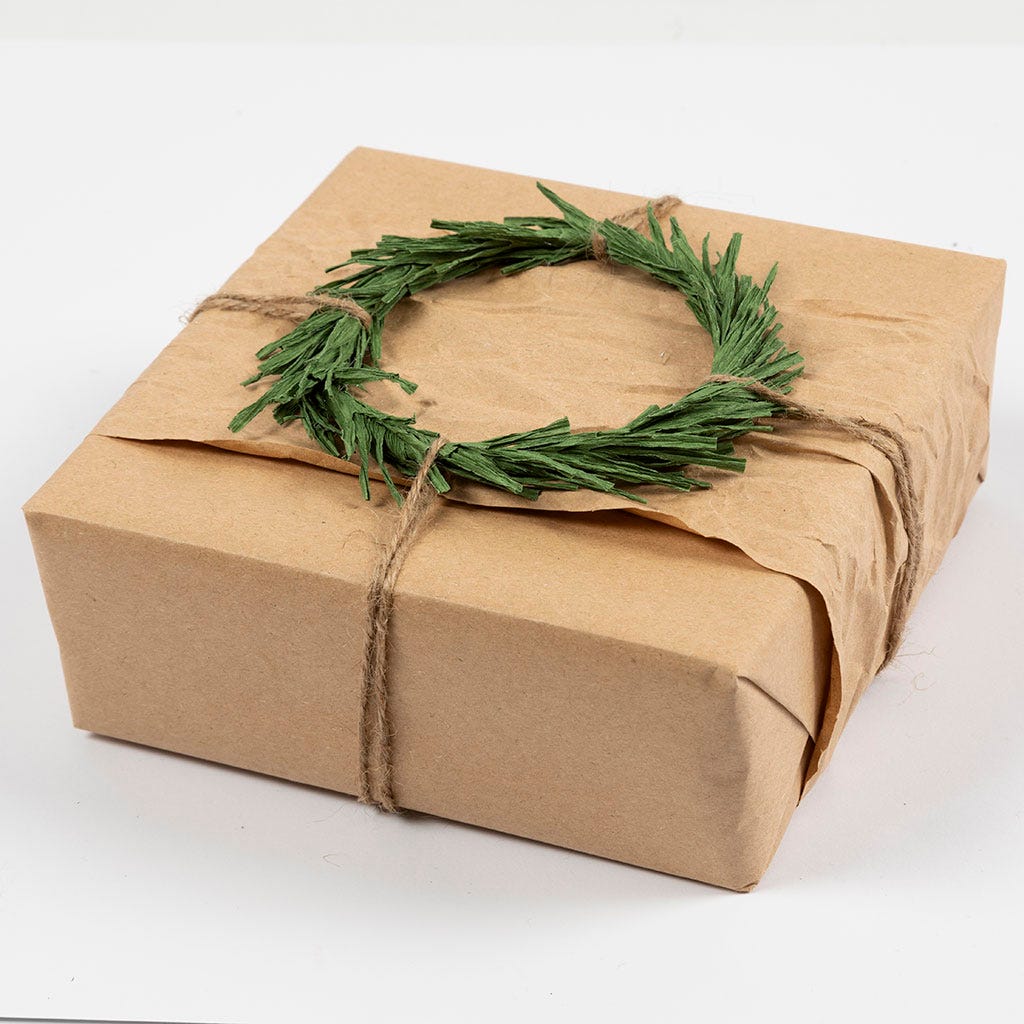 Tip
Prepare a pile of wreaths in advance and use them as gift decorations.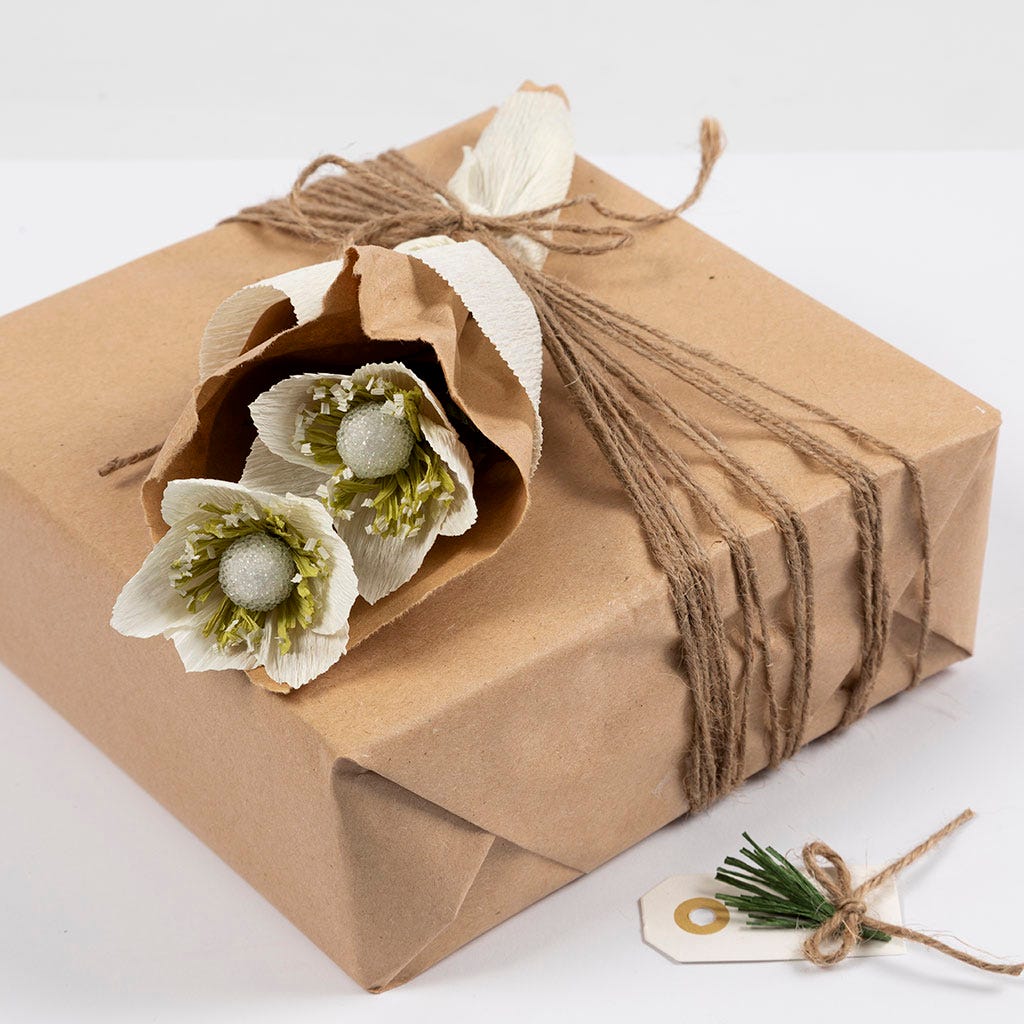 Tips
Decorate the gift with paper Christmas roses. See how at idea no. v16636. Template
Print the template here.
Attached file:
Download